Welcome To My Official Blog!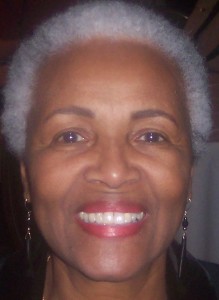 Greetings, my name is Harriette Blye and I am an online and offline marketer & entrepreneur with a special interest in personal development.  I firmly believe in the total success of a person: love, health and prosperity.  If any element is missing total success does not exist.
On this site you will find a variety of content.  You will find information about online marketing, entrepreneurship, health and personal development.    You will find many articles to move you along the path to living  the life of your dreams.
I am very passionate about what I do and what I believe.  I have learned many lessons on my way and it is my deepest desire to share those lessons with YOU.
This blog was designed to create awareness for you that your dreams can become a fulfilled reality and show you the path to manifest those dreams so they can shared and sustained.
So First, A Little Bit About Me.…
I will attempt seriously not to bore you.
I grew up on the Gulf Of Mexico in Florida. I went to St. Petersburg College there and majored in Health Science.  I am a Registered Respiratory Therapist.   I married at a young tender age of 19 and have (3) daughters; one is deceased and (3) grandchildren.
I have lived in many parts of the country and traveled far and wide.  I presently reside in the Seattle, Washington area.  I love it.   I can't begin to tell you all the jobs I have had or should I say all of the experiences.
I do know this fact about me:  I am a born entrepreneur.  I have always wanted my own business.   Not knowing how to go about doing it I had several starts and stops.  It was not until I came out of Alcoholic Rehabilitation 30 years ago (yes, I am 30 years sober and going on 30) that I made serious growth in my personal development.  A few short years later Ronnie and I purchased a car dealership.  I did get my dream and a whole lot of lessons.
In 2008 we lost our daughter, Roni at the age of 36.  I did not have any experiences to prepare me for this pain.  One day I will write more about it.
Back To Soul Searching And Personal Development…..
Once again I started to read books and listen to my MP3 player and CD's on personal development.  I believe a person's life growth is in proportion to their personal growth and development.   This has proven true for me many times.  I wanted to help others overcome some of the obstacles in their life through this tried and true method, but first I had to get back on track.
Why I choose The Company I am Involved With…..
I am very passionate about my health and maintaining good health. Being in the health care business I understand first hand how being sick can effect a person in so many negative ways and their family as well. Naturally, I would lean toward a product that promote excellent health. (Not a vitamin or mineral). First, I wanted to maintain my health and the health of my family and help others feel good, regain their health and lead a productive and prosperous life. I now have the opportunity to help others, keep my health and my lifestyle.    Perfect  scenario.
Since I became involved with my company and I have not looked back.
My Purpose For Being On This Planet…..
I believe each of us have a specific purpose for being on this planet. Some fortunate people find their purpose and others do not. I know what it takes to be successful.  Totally successful.  I have a great desire to help others see this in themselves.  There are only (2) true emotions.  Fear and Love.   There are so many people living their lives shrouded in fear and not knowing there is another way.
I am writing books as well to help you with specific issues and challenges that come up for you.  As an author my purpose is to share with you easy techniques to improve the quality of your life without YOU going through the aches and pains of finding solutions yourself.  Check it out here.
Remember, you are a perfect being just as you are and you deserve to lead a happy and fulfilled life.  The shift can be done in a blink.   How afraid are you to make personal changes and grow or have you decided to settle? We are all creating our own realities by our thoughts and feelings whether we want to or not.   How do you plan to live your life from this day forward?
Be the total successful person. Yes, make the big financial leap but keep your relationships, your inner being of who you are and your creativity intact.
Let's Create Together…
This is my promise to you.  When you subscribe to this blog and tune into my messages you will learn much about how to create success in your life.   You will grow as an entrepreneur if this is your desire and as a human being.   I look forward to sharing and giving freely my knowledge to you.  Let's co-create something beautiful on this planet.
Life is a journey with many trips to many places. Some of these trips take unexpected turns and I always ask, what lesson is in this for me?
There are so many sides to a person and it takes time and energy to get to know them. I trust my feelings about a person. I usually am right and you are too. Yes, even on the Internet you can pick up a vibe or feeling about another person.
Feel free to leave  a comment and let me get to know you as well!
Honor yourself!
My blog enrollment form:
Some pictures of me and my adventures.