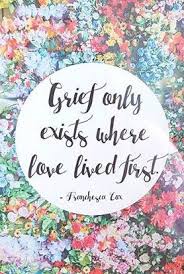 Yes, life does ebb with highs and lows, the challenge is how do we cope with the myriad of changes thrust upon us?
I wrote the first article on my personal blog  http://HarrietteBlye.com in December 2007.  My life, like your lives, has taken many turns in that time.  Some of the changes have been good and very rewarding and others have been extremely challenging, lonely and significant.
Because of my difficult times I have grown mentally, emotionally, spiritually and intellectually and have become a wise and sensible member of the human race.  My sincere goal is not to ever become bitter and voice why me or why not me?
I have said all of that to say this:  My life has taken yet another turn.  I lost my husband of 53 years in December 2016.  Some of you know this and travelled this road with me.  Because of that momentous change in my life  I am (temporarily)  changing the focus of my blog to better serve you and to help me on this new road I now travel.
It is so difficult to be cheerful, happy and bubbly when my heart is breaking to pieces.  I really want to be whole and honest with you to help me and  you if you are open to that kind of support.
I intend to keep the focus my blog seeking and rising to joyful, yet I am going to delve briefly into grief that touch all of our lives in some ways.  If you have not felt its sting, trust me when I say, you will.
When I lost my husband, grief was not new to me.  I have experienced losses as early as 10 years old when I lost my brother.  Like many of you, I have lost my grandparents, parents, siblings, husband and children.
One may wonder how is it possible to put one foot forward before the other with these devastating losses.  This we will discuss and help each other move on. This blog is interactive.  I need you and your comments and experiences.  Please do not hold back.  I promise I will not.  Let us hold each other up through the good times and the difficult times.
Honor yourself!
Comments are welcomed…