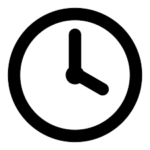 My husband's aunt is over 97 years old.  I think it is safe to say she has lived a long and hopefully has had a fulfilled life.  This got me thinking about my life and maybe you could give this some thought for your own life as well.  How can I add a lifetime of adventure into a few short years?

To begin look back on your life in 10 year increments to understand and see where you have been and what you have accomplished. If you are over 50 years old look back in 20 year increments.
This will give you an indication of what you can do with the time you have left on this planet if you applied yourself.  You may be surprised!  I was stunned.
When you look back over your last 10 or 20 years what do you see?  It is slightly funny how we a have 20/20 vision looking back.  What were your accomplishments?  Are you satisfied with your use of those precious years?  Now go back another 10 or 20 years before that?
This could be an eye opening bombshell.  You either realize that you accomplished many of your goals or you wasted and squandered your time unwisely.  You could go back another 10 or 20 years if you have lived long enough?
The next step is to go forward 10 to 20 years.  What is your bucket list? Click here for bucket list article.  What can you do to make your life have meaning?  What adventure would you like to include? What can you do that you were afraid to do, what can you change about your life but you were apprehensive to begin?  Be afraid and do it anyway.
Write your hopes, goals and dreams on paper and be honest with yourself.  Some folks see themselves dead when they look forward 10/20 years.  Is this you?   Is this what you want.  If not, you and only you can change this vision.  If you expect the outcome to change you must change the vision.
My purpose with this article is to have you understand and know you can squeeze a lifetime of love, fun activities and joy into a few short years.
Please add a comment.
Start now, time does not pass, WE DO!
Honor yourself!